Readers, listeners,
"And what from
my place on this stage
I strongly recommend
is enough Bach
Enough Bach is essential
for the spirit and morality
you'll stay as healthy a a lark


with 45 minutes per day"

Uit: Was alles maar Bach – Kees Torn

---
Competition
This month we're offering Earth Particles, the new CD by the ensemble Holland Baroque and the Polish pianist and composer Leszek Możdżer.
In Poland this album has already gone gold. On Sunday 3rd June Holland Baroque and Leszek Możdżer are together playing a free concert in TivoliVredenburg Utrecht, during Utrecht Centraal, where the Concertzender will also be present.
Previous competition
Last month's question was: Which pamphlet did Benedetto Marcello publish in 1720 and what was it about? The pamphlet was: Il Teatro alla Moda and is among other things a history of opera seria, and also gives tips and advice to future composers, singers, directors etc.
The winner is E. van Oldeneel. Congratulations !
---
Unknown is unloved? - Sir Charles Villiers Stanford
On Tuesdsay 24th April 2018 Cassandra van Agt in her programme Unknown is unloved? started a new series about the British composer Sir Charles Villiers Stanford (1852-1924). This composer was born in Irish Dublin but lived the rest of his life in England.
This series covers the varied repertoire of this composer including symphonies, oratorios and chamber music. And particularly works for the Anglican church, for which he wrote much.
As teacher this composer also pointed many 20th century English composers in the right direction such as Ralph Vaughan Williams and Gustav Holst.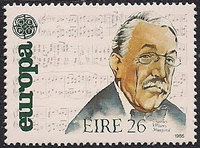 De composer himself embraced German Romantic music from Beethoven to Brahms. Later Stanford followed a more modern path.

Broadcast: every second week on Tuesday at 18:00

Tuesday 8th May: part two, 2nd symphony in d
---
DreamScenes
The DreamScenes-series has been online for some time in blogform (and already at episode 43), but since July 2017 the programme can be heard monthly on the Concertzender: every second Sunday evening between 20.00 and 21.00. And afterwards of course 'on demand', because not every listener is precisely at that moment able to 'detox'.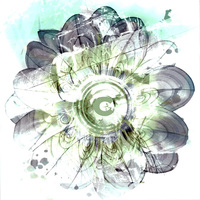 DreamScenes presents every month a selection of "ambient soundscapes, experimental elektronics and modern classical music" in a non-stop mix (no pre- or after announcements).
Compiler Peter van Cooten tries to present 'experimental' music approachably, also (or especially) for a public not familiar with this genre. The selection varies a lot from month to month, but 'dreaminess' is the binding factor. That 'dreaminess' doesn't mean that it's all just 'nice', because dreams aren't always that either.
---
Servir Antico and Benjamin Alard in Concertzender Live
In Concertzender Live on Thursday 10th May (Ascension Day) you can hear two recordings from the Early Music Festival 2017: Servir Antico with Utopia, of de wereld op z'n kop and Benjamin Alard with the Clavier-Übung van Bach.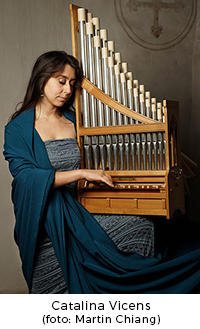 Utopia, of de wereld op z'n kop
The Tudor-composer Robert Fayrfax and philosopher Thomas More had the same socially critical and future dreams. Fayrfax wrote innovative music, More created a paper Utopia and ended in gaol.
Servir Antico tells the story of their soul's search between dream and raw reality. The music and texts are collected around the book Utopia by Thomas More from 1516, from the 16th century England, by Fayrfax, Cornysh, Newark and Henry VIII.
Ensemble Servir Antico from Basle is conducted by the Chilean Catalina Vicens who plays organetto and organ.
---
Utrecht Centraal: a Cultural Sunday full of music in the centre of Utrecht
On Sunday 3rd June the free music festival Utrecht Central will take place.
Last year was a big success; the Concertzender was also present with a podium with live performances and interviews. This year we're there again. Watch the site of Culturele Zondagen for the latest info and put 3rd June in your diary!
---
Next newsletter
The next newsletter from the Concertzender will appear in June.
In the meantime, go to » our website for the latest news.
---
Help us to continue broadcasting
Are you a supporter of the Concertzender but not a sponsor yet?
» register as a sponsor or
» make a donation.
Depending on the amount of the donation, you will receive:
a guided tour of the studio and a chance to meet the programme makers
a CD from the Concertzender featuring Young Dutch Performers
2 tickets for our annual concert and presentation
If you are a sponsor already, perhaps you have friends or colleagues who would also be interested in supporting the Concertzender.
» register your friends for our newsletter and inform them about the possibilities to sponsor the Concertzender.