Readers, listeners,
"Where language stops, music starts."

E.T.A. Hoffmann (German author, composer, conductor, jurist
and draftsman, 1776-1822)
---
Competition
This month you can win a CD with music by Christopher Rouse.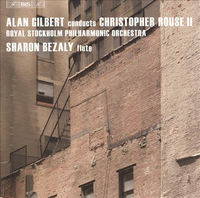 To win this you have to know the correct answer to our competition.
Last month's question
The question of February was: How many
versions did J.S. Bach make of his Matthäus Passion and on which day was the premiere?
The answer is: Four versions; the premiere
was on Good Friday, 11 April 1727. The winner
is: C. Dubbeldam. Congratulations!
This month's question
The competition question of March is.....
---
A new
The Musyck Room
On Sunday afternoon 13 March (from 3 - 5 pm) a new edition of The Musyck Room will be broadcast. The recording was made on Saturday 27 February 2016 at the Deken-
kapel of the Pieterskerk in Utrecht.
The guests of this episode were the trio Fantasticus with Rie Kimura, (baroque violin), Robert Smith, (viola da gamba) and Guillermo Brachetta (harpsichord). They played 17th-century music in the stylus fantasticus of F.M. Veracini and P.H. Erlebach. The German countertenor Kaspar Kröner and lute player Arjen Verhage performed English lute songs by Dowland, Danyel and Campion. Plus, members of the Utrecht ensemble Camerata Trajectina paid tribute to their recently deceased artistic leader, musicologist, and lute player Louis Peter Grijp.
For more information see our programme schedule.
---
What? Is this really Czerny's?
In the weekly programme Absolutely
Classical (every Wednesday from 2 to 3
pm, every first Wednesday of the month excepted) a four-part series about Carl
Czerny (1791-1857) will be broadcast in March.
When hearing his name many people think
about the endless studying of etudes that
were dry as dust. And Czerny was afraid that
- were he to miserably fail with a symphony
or a string quartet - it would damage his reputation as a decent piano teacher. That's
why, for example, some forty string quartets remained shelved.
---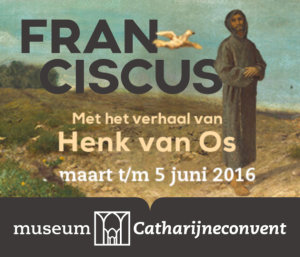 ---
Panorama De Leeuw XVII: Administrative low
Thea Derks follows the musical trail of Reinbert de Leeuw based on her biography Reinbert de Leeuw, mens of melodie (Reinbert de Leeuw,
man or melody)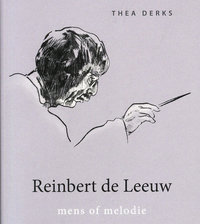 Last time, a full version of the cycle Canto
General sounded that Peter Schat composed in 1973. In this he was already looking for more intelligibility while Louis Andriessen, on the
other hand, developed a much more radical
style in that same period. In 1976, his international breakthrough came with his
pounding composition De Staat, which was
at the basis of the so-called the Hague School.
Board member
At the premiere, Lucas Vis conducts the Nederlands Blazers Ensemble with Reinbert
de Leeuw on piano. Not long after that, the
latter succeeded Mr Andriessen as board
member of publisher Donemus, on behalf of
the employees.
---
Acoustic Roots: Kowan Duo
On Friday 18 March 2016 guitaris Régis Coisne and drummer Didier
Griboval are the guests of Acoustic Roots. They call themselves the
Kowan Duo.
Régis Coisne (acoustic guitar) and Didier Griboval (drums) bring us along on a
musical world tour with a varied repertoire. From Brazil with the Jobim Bossa to
the Anglo-Saxon rock by The Who, the Indian jazz by John McLaughlin and the
rich jazzrock by Billy Cobham, but also Arab-Andalusian music and traditional Irish
music. Moreover, for this duo Régis Coisne has also arranged his own compositions.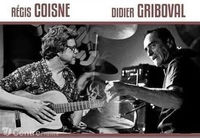 Guitar heroes
Régis Coisne was born in Lille, France. His
mother was a pianist and made sure he
received piano lessons when he was still
very young. However, it was the era of guitar heroes so he soon switched to guitar lessons.
---
Next newsletter
The next newsletter from the Concertzender will appear in April.
In the meantime, go to » our website for the latest news.
---
Help us to continue broadcasting
Are you a supporter of the Concertzender but not yet a sponsor?
» register as a sponsor or
» make a donation.
Dependant on the amount of the donation you will receive:
a guided tour of the studio and a chance to meet the programme makers
a CD from the Concertzender featuring Young Dutch Performers
2 tickets for our annual concert and presentation
If you are already a sponsor, perhaps you have friends or colleagues who would also be interested in supporting the Concertzender.
» register your friend for our newsletter and inform him or her of the possibilities to sponsor the Concertzender.