Readers, listeners,
"There is nothing more to be said or to be done tonight, so hand me over my violin and let us try to forget for half an hour the miserable weather and the still more miserable ways of our fellowmen."
Sir Arthur Conan Doyle (British author, 1859 – 1930)

---
Competition
This month we're offering the new collection cd Effata by the Rosa Ensemble. This ensemble makes music theatre for curious listeners who aren't restricted by music genres.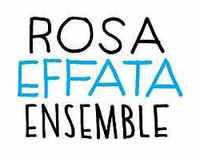 On this cd works from performances Soselo in Siberia, De Deense Detective en Rosa Hits Back .
Previous competition
There was no competition in February. The question in the January newsletter was: Who was Victor Herberts boss at the New York Conservatory?
The correct answer is: Antonin Dvorak. The winner is Willem Alpherts from Amsterdam. The cd is on its way . Congratulations !
---
Composer of the Month: Jean-Philippe Rameau
During the month of March you''ll hear works by Rameau in the programme Composer of the Month on the Concertzender.
The French composer Jean-Philippe Rameau was born on 25th September 1683 as the seventh of eleven children. His father Jean Rameau was organist at several churches in Dijon and his mother Claudine de Martinécourt was of noble birth.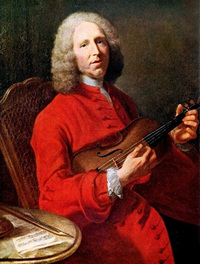 He received his first music lessons from his father. Because of poor grades he had to leave the Jesuit college he was attending. At eighteen he left for Italy, but got no further than Milan.
In 1702 Rameau became organist of the cathedral van Avignon and in Clermont-Ferrand. In 1706 he moved to Paris, where he worked together with Louis Marchand . In Paris he published his Pièces de clavecin which gave a clear view of his opinions about keyboard music. Until 1709 he was organist at several churches in Paris and in that year was his father's successor in Dijon. Until 1722 he was organist in several cities such as Lyon and Clermont-Ferrand.
---
Vox Luminis in Concertzender Live
In Concertzender Live on 22nd March we're broadcasting two concerts from the Early Music Festival 2017: Vox Luminis with Grosse Freude: een jaar in liederen and the Fabulous Fringeconcert by Le Voci delle Grazie.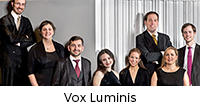 During the concert by Vox Luminis a whole year of highlights of feastday music goes by. After Praetorius' Christmas classic Es ist ein Ros' entsprungen it continues with the Passion weekend, Ascension day, Whitsun and New Year. You'll hear range of top German composers from the 16th and 17th centuries.
In the Fabulous Fringeconcert by the ladies ensemble Le Voci delle Grazie you can hear Italian Maria songs from the early Baroque. As well as the Sancta Maria by Monteverdi sopranos Bethany Shepherd and Laura Lopes sing the Dialogo delle due Marie by Giovanni Legrenzi.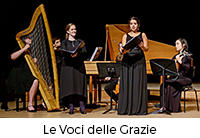 Broadcasts:
Thursday 22nd March, 20:00 - 22:00

Friday 30th March, 15:00 - 17:00

Link to the programme guide.
---
Next newsletter
The next newsletter from the Concertzender will appear in April.
In the meantime, go to » our website for the latest news.
---
Help us to continue broadcasting
Are you a supporter of the Concertzender but not a sponsor yet?
» register as a sponsor or
» make a donation.
Depending on the amount of the donation, you will receive:
a guided tour of the studio and a chance to meet the programme makers
a CD from the Concertzender featuring Young Dutch Performers
2 tickets for our annual concert and presentation
If you are a sponsor already, perhaps you have friends or colleagues who would also be interested in supporting the Concertzender.
» register your friends for our newsletter and inform them about the possibilities to sponsor the Concertzender.