Dear reader,
In this month's newsletter you will read about our new world music series. This month we will cover the history of the famous South American trio: Los Paraguayos.
In March one of the world's best string quartets will be performing in the Vredenburg concert hall in Utrecht: the Ysaÿe quartet. Concertzender will be recording this concert in order to broadcast it at a later date.
You can also read about two very special uncoming programs featuring early music. One program will takes us on a journey through the world of 17th century English tear jerkers. The other will feature a new CD with world premieres by the unknown composer Schieferdecker.
In our monthly column 'Introducing...' meet Peter van Amstel, program maker contemporary music. Peter is a text writer and music journalist. He recently published 2 books about contemporary music.
Last but not least the prize question. If you can come up with the correct answer you could win the latest CD release by the pianist Ivan Ilic.
We wish you happy reading!
Concertzender
---
New program about the history of the trio Los Paraguayos
Saturday March 3 at 11.00 pm CET Concertzender will start with a new 8 part series, 'Exitos Musicales' about the history of Los Paraguayos. This group from Paraguay came to the West 56 years ago.  They made South A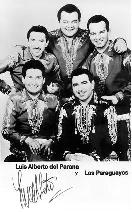 merican music and especially music from Paraguay popular. The programs will last one hour and will be dedicated to diverse subjects.
Part 1 is called the 'Overview'. In this episode we will travel through the entire history of Los Paraguayos wearing 7 mile boots, including their transition from trio to quartet led by by Luis Alberto Del Paraná.
The next episodes will be broadcast on the 1st Saturday of each month from 11.00 – 00.00 CET.
Part 2 will deal with the 'early trio', titled 'The trio'. This part will be bradcast on Saturday April 7.

» for more information please check our program guide
» read more on the weblog world music
---
Concert recording Ysaÿe Kwartet in Vredenburg Leeuwenbergh
One of the world's best string quartets will perform in the Vredenburg concert hall in Utrecht on March 22.  The Ysaÿe Quartet will play works by Brahms, Fauré and Schubert. Concertzender will record the concert and broadcast this at a later date.
The Ysaÿe Quartet has been fascinating their audiences for years with refined interpretations of well known string quartet repertoire, in which their colour and timbre in particular stand out. The quartet was named after the Belgian violin player, conductor and composer,  Eugène Ysaÿe (1858-1931). His musical influence during his own time has remained a source of inspiration for ensueing generations.
Ysaÿe was also a source of inspiration for the 4 French musicians who founded the quarted in 1984. They studied together at the conservatory of Paris. The worked together with Walter Levin of the LaSalle Quartet and later with  members of the Amadeus Quartet in Cologne. The Ysaÿe Quartet is famous for their performances of contemporary music.

The Yasÿe Quartet consists of the following French musicians:
Guillaume Sutre, violin
Luc-Marie Aguera, violin
Miguel da Silva, alt violin
Yovan Markovitch, cello
Concert Vredenburg Leeuwenbergh
On Thursday March 22 at 08:00 pm CET the Ysaÿe Quartet will play the following works:
Brahms - Strijkkwartet op. 51/2
Fauré - Strijkkwartet op. 121
Schubert - Strijkkwartet D887
» for broadcasting times keep an eye on the Concertzender program guide
» check out Vredenburg.nl for  more information about the concert and ticket sales
» read more about the Ysaÿe Quartet on www.ysayerecords.com
Source: Vredenburg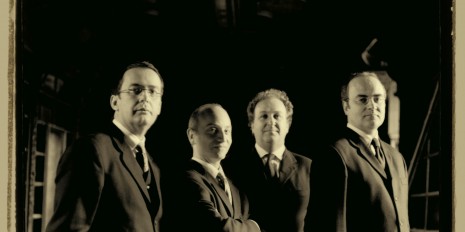 ---
Listen to an exciting performance of 'Musicalische Concerte'
In 2 episodes of Nuove Musiche we will focus on a unique CD with early  music. This CD, titled 'Musicalische Concerte', features world premieres of music by Johann Christian Schieferdecker, exquisitely performed by the Elbipolis Barockorchester Hamburg.
During his time Johann Christian Schieferdecker (1679-1732) was a well known organ player and composer. This contemporary of Bach and Händel was a harpsichordist and composer who was affiliated with the opera in Hamburg. During this period he wrote, among other works, Musicalische Concerte', a collection of 12 beautiful suites. Schieferdecker was a pupil of  Buxtehude. After his work with the opera in Hamburg he followed in Buxtehude's footsteps as organ player in Lübeck.
The Elbipolis Barockorchester Hamburg has released 6 suites from 'Musicalische Concerte' on CD for the first time. Nuove Musiche will broadcast this special rendition in two parts.
Listen to part 1 in Nuove Musiche on Monday, March 5 from 06.00 to 07.00 pm CET
» read more about part 1 in the program guide
Part 2 will be broadcast on Monday, March 12.
» for more details about part 2 click here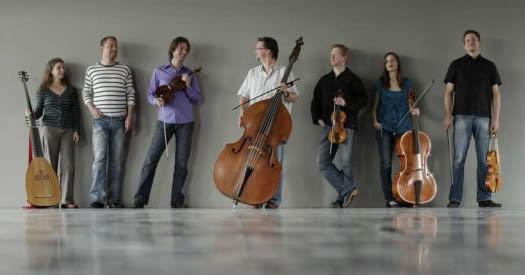 ---
Prize question – win Ivan Ilic's brand new CD!
A new CD by the pianist Ivan Ilic will soon be released. This CD features 22 studies of Chopin etudes for the left hand, composed by Leopold Godowsky. If you want to have a chance at winning this interesting CD email us the answer to the question below.
Concertzender asks you the following question: which well known Fren

ch composer received Leopold Godowsky in his home during a period of 5 years and wanted to adopt him because of his phenomenal talent?
What do you need to do in order to win?
We will determine the winner per lottery. The results will be published 14 days after this newsletter appears on the site via:
an email to the winner
via a newsletter on » our website
in the next newsletter in the prize question column
De winner of the prize question for February is Sjaak de Heij from Leiden.
This column is made possible by several record labels. They provide us with CD's, DVD's and concert tickets.
---
17e-eeuwse English tear jerkers
'L'Esprit Baroque' is a monthly program on Sunday afternoon. O

n Sunday March 18, from 03.00 – 05.00 pm CET this program will be dedicated to 17th century tear jerkers.
In this special edition,  'Flow my tears', listen to:
songs by John Blow
vocal music by Henry Purcell
lute music by John Dowland (see depiction)
These jewels are sensitively performed by Alfred Deller (in a recording from 1957), Maarten Koningsberger, Jordi Savall and the Ricercar Consort, among others.
'Flow my tears' was compiled by our new program maker Leo Folgering.
» click here for more details
---
Introducing...
Peter van Amstel – program maker contemporary music
"Because Concertzender is the only station in Holland which sti

ll broadcasts extraordinary music for a select public, I applied for voluntary work. I certainly intend to stay for a while."
"My background is music theory. After I graduated in 1984 I worked at a university, musea, music venues and music schools. Since the 90's I have been freelancing. As a journalist I wrote for the Volkskrant newspaper and miscellaneous music magazines. In addition, I wrote program quides, brochures, and business plans for music schools and concert halls.
I teach music and give lectures about music, am advisor for the Foundation of Performing Arts and am business director of the contemporary music ensemble ELECTRA."
Love for contemporary and non-western music
"Before I seriously became interested in contemporary music I was primarily fascinated by non-western music. I love Eastern court music. I still write about that, but my last two substantial publications were about contemporary music.
One of these is a book entitled 'Dijkdoorbraak', an impression of Dutch work in the areas of jazz and composed music in diverse countries. The other publication is  'Intuïtie, durf en een gevoelig oor', a book about Seung-Ah Oh, a Dutch composer of Korean origin.
In this book, new western and non western music come together nicely, just as they do in the program 'Leentjebuur' that I have been making on a monthly basis for Concertzender for one and a half years. Seung Ah Oh is in good company, because almost all the great 20th century composers, from Cage to Stockhausen, thoroughly researched music from other cultures. Often with surprising results.
Eastern composers especially learned to compose in the western way in order to exploit their own musical heritage and approach it from a fresh perspective."
Contemporary
"In my monthly episodes of  'Bijdetijds' I focus on interesting concerts with contemporary music which can be heard during that particular month on Dutch stages. Because I believe that contemporary music of high quality deserves all the attention it can get."
---

Next CZ newsletter
The next Concertzender newsletter will come out in April
Keep an eye on  » our website for contemporary news.
---
Help us to keep broadcasting
Are you a fan of the Concertzender but not yet a donator?
» sign up as a donator or » make a contribution.
Depending on the donated amount you will receive:
a tour of the studio and the office
a CD made by the Concertzender with Young Dutch Performers
2 tickets for the yearly concert with lecture
Are you already donating, but know people who aren't supporting us yet?
» sign them up for our newsletter and inform them of the different ways to donate.