Readers, listeners,
"Bad music is what our children like to hear. Good music is
what we liked to hear when we were children."
Quincy Jones (jazz musician, bandleader, producer, born 1933)
---
Competition
This month you can win a cd with music by François Couperin. In order to win, you have to answer our competition question correctly.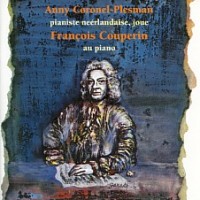 Last month's question
The competition question of March was: with
which composition did Christopher Rouse win
a Grammy?
The answer was: Rouse won a Grammy Award
for best contemporary composition for his
Concert de Gaudi in 1999. The winner is S.
Clason from Enschede. Congratulations!
This month's question
The competition question of April is.....
---
Netherlands Wind Ensemble: Travels through time
On Thursday 7 April 2016 the first clarinet festival, organised by the Netherlands Wind Ensemble, will take place at the Muziek-
gebouw aan 't IJ. The Concertzender will broadcast Thursday's concert live, starting
at 20:00 CET.
In a high-speed history of the clarinet, the Netherlands Wind Ensemble shares the stage
with world class soloists who will perform at a
later stage of the festival, including Joris Roelofs and David Kweksilber. There's no better group
to set the tone for a festival that travels through time and covers great parts of the world.
You can hear the concert live through the Concertzender, but of course you can attend
the concert as well.
For tickets, starting times and information, see
the Muziekgebouw website.
Broadcast: Concertzender Live, Thursday 7 April, 20:00 - 22:00 CET.
---
Want to attend Het Klankcafé?
On Sunday 17 April we will be recording
the programme Het Klankcafé and you can
be there with us! The recordings will be
made at VondelCS, Vondelpark 3 Amsterdam.
The guests on 17 April are jazz pianist Michiel Borstlap, recorder player Thomas Triesschijn and harpsichordist Aljosja Mietus. Het Klankcafé is hosted by Louis Gauthier, assisted during each broadcast by Daan Herweg or Felicia van den
End. Doors open at 15:30 CET, the programme starts at 16:00 CET and ends at 17:00.
Free entry.
---
Panorama de Leeuw XVIII: Administrative peak
Thea Derks follows the musical trail of Reinbert de Leeuw based on her biography Reinbert de Leeuw, mens of melodie.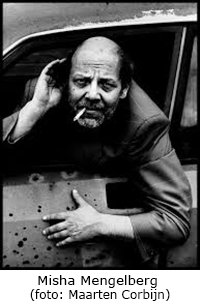 Each first Wednesday of the month, 21:00 CET, you can hear Panorama de Leeuw at the Concertzender.

In the previous episode, we concerned ourselves with the so called 'Kwestie-Schuyt,' a conflict that had no winners but only losers in the end, and
that turned out to be a low point in de Leeuw's career as an administrator. In contrast, there's
an administrative peak: the formation of the
Fonds voor de Scheppende Toonkunst (a composer's fund) in 1982.

Government funding

The fund's formation was preceded by years of struggle, starting in 1964. Original instigators
were Misha Mengelberg and Peter Schat,
followed by Nico Schuyt and Rob du Bois. Composers wanted to be taken seriously and demanded a structural support from the government, just like visual artists and authors before them. They argued for a Fonds voor de Scheppende Toonkunst, analogous to similar, pre-existing organisations for visual arts (Beeldende Kunstenaars Regeling) and writers (Fonds voor de Letteren), that would divide the government's financial aid.
---
New at the Concertzender: Radio Resistencia
Radio Resistencia is a programme filled with adventurous pop music: ranging from indie pop to noise and from techno to lo-fi. The programme can be heard each second Sunday of the month, 20:00 – 21:00 CET.
The idea for Radio Resistencia came about when DJ M, form Enfant Terrible (a label with roots in Utrecht) and the two men behind Lesbian Mouseclicks (r.i.p./electropop from Utrecht) met each other. The programme exists since 2010 and more than 60 episodes have been made during the last few years. Radio Resistencia has been broadcast on Intergalactic FM (platform of electro-producer I-F) since the beginning.
Kapitaal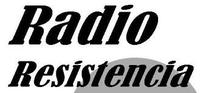 Since 2015, the programs are recorded live
during a three hour mini-event in Kapitaal in Utrecht. A 'compact' hour-long radio broadcast, with an emphasis on the live act in Kapitaal, is edited especially for the Concertzender.
---
Musica Globalista – Pletterij Impro-Sessies: Martijn Comes
On Thursday 14 April, 20:30 CET, the Pletterij in Haarlem will organise Impro-
Sessions again. Those evenings are compiled by a guest musician who in turn invites other artists/musicians. He or she also is responsible for the concept
of the evening. Tonight, Martijn Comes, producer at the Concertzender (Kraak Helder/Inventions for Radio), has compiled the programme.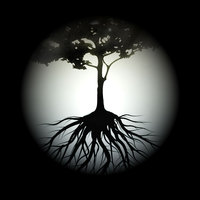 Martijn has asked the following producers at the Concertzender for their cooperation:
Armeno Alberts (Cafe Sonore) - gamelan
Fred Gales (De Klankbron, De Wandelende Tak) - field recordings
Further artists involved are:
Annette Kouwenhoven (actress, Maatschappij Discordia) - spoken word
Ji Youn Kang (composer) - DIY synthesizer
Mei-Yi Lee (percussionist, Sonolab) - percussion
---
Masaaki Suzuki-week at Bach ad Infinitum
The Japanse conductor and Bach scholar Masaaki Suzuki will mount the
podium of the Concertgebouw on Tuesday 19 April for a performance of
J.S. Bach's Hohe Messe with his Bach Collegium Japan. Therefore, Bach
ad Infinitum will be all about Suzuki during the week of 18 to 22 April.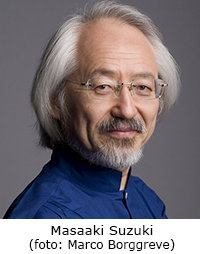 In the week of 4 to 8 April Suzuki will pe present as well with performances of Bach's music, including the cantatas for Pentecost and parts
form the Hohe Messe.
During the Suzuki week we will hear Masaaki Suzuki in the early stages of his Bach-cantata project with the cantatas BWV 131, 106 and 131 Aus der Tiefe, and the motet BWV 227 Jesu,
meine Freude. We will also hear him as harpsichordist (together with his son) and as organist, and you can also enjoy his performance of the cantata cycle Membra Jesu Nostri by Dietrich Buxtehude.
Broadcasts of Bach ad Infinitum:
Monday 4 to Friday 8 April, 13:00 - 14:00 CET: a run/up to the Suzuki week
Monday 18 to Friday 22 April, 13:00 - 14:00 CET: Masaaki Suzuki week
(each episode will be repeated the following week)
---
Next newsletter
The next newsletter from the Concertzender will appear in May.
In the meantime, go to » our website for the latest news.
---
Help us to continue broadcasting
Are you a supporter of the Concertzender but not yet a sponsor?
» register as a sponsor or
» make a donation.
Dependant on the amount of the donation you will receive:
a guided tour of the studio and a chance to meet the programme makers
a CD from the Concertzender featuring Young Dutch Performers
2 tickets for our annual concert and presentation
If you are already a sponsor, perhaps you have friends or colleagues who would also be interested in supporting the Concertzender.
» register your friend for our newsletter and inform him or her of the possibilities to sponsor the Concertzender.