Readers, listeners,
Your special attention for Musique à bicyclette, the French week at the Concertzender!
The French week is from July 1st to July 7th and celebrates the Grand Départ
of the Tour de France on the 4th and 5th of July, which will take place close to our studio in Utrecht.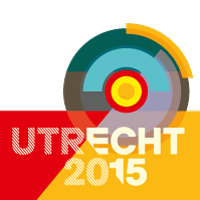 The central programme during the week is Chanson, that will be broadcast daily.
The Concertzender broadcasts music in many different genres and during the week you will
hear composers and musicians in all these
genres that have some kind of link with France.
Sylvester Hoogmoed, the man responsible for Chanson is also the curator of the French week.
He will present a programme each day that
takes the start of the Tour as as its theme and
that features interviews with guests who will hopefully be able to explain what exactly Chanson is.

Their explanations will be accompanied by by a selection of songs by Bruant,
Trenet, Patachou, Bénabar, Cabrel and Zaz. Songs about struggle, about success, about cycling and about France.
THis newsletter provides you with a compact summary of our programmes during
the week. For more information visit our website at www.concertzender.nl or otherwise…
Tune in and let yourself be surprised!
---
Concertzender Now
Grand Départ! This week's episode of Concertzender Now is completely in the spirit of the French week.
Broadcast: Wednesday 1 July, 15.00 – 17.00 CET
---
Chanson
In the week starting 2 July Sylvester Hoogmoed will be trying to find the essence
of Chanson. How classical were Léo Ferré's compositions? Whast distinguishes Francis Cabrel from his great idol Bob Dylan?
How great was Serge Gainsbourg's influence
on avant-garde pop-music? Was the Paris-born Ramses Shaffy a real singer or was he more inspired by crooners such as Frank Sinatra? Is Stromae really the new Brel?
---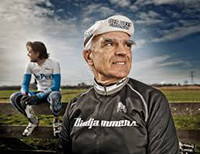 Radio around the Globe
The programme looks at the book 43 Wielerverhalen (43 Stories about Cycling)
by Tim Krabbé.
Broadcast: Wednesday 1 Juli, 19:00 CET
(photo: Casper Rila)
---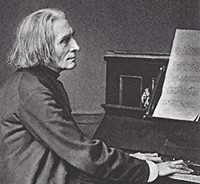 Franz Liszt
François Liszt à Paris!
Broadcast: Wednesday 1 July, 20:00 – 21:00 CET
---
Pop Art: Tour de Cinéma
In this episode we cycle in four stages through the history of film and look at
the role that France has had in this history.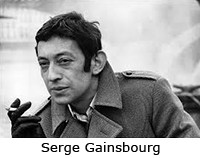 The first stage looks at film noir, the second
moves on to the French erotic cinema of the seventies, the third stage considers more
artistic filmhouse films and the final stage
presents several French musical contributions
to Hollywoord films.
When we finally arrive on the Champs Elysées
we will cast a brief glance back to the early
days of French film.
Broadcast: Wednesday 1 July, 22:00 – 23:00 CET
(photo: d'Hugues)
---
Concertzender Live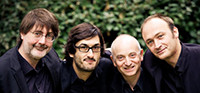 In Concertzender Live a performance by
the Quatuor Danel that we recorded on
the 9th November 2013 in the Leeuwen-
bergh in Utrecht.
With works by Debussy, Chausson and Ravel.
Broadcast: Thursday 2 July, 20:00 – 22:00 CET
---
Free Radicals: Under the Lemontree #7
Free Radicals on Thursday 2nd July at 22:00 CET features Under the Lemontree #7; part
of our adventurous series of boundary-free programmes devoted to the concepts of atmosphere and flow. Under the Lemontree takes the listener on a journey. In this
episode we get on our bikes and go for the Yellow Jersey.
We start in tropical Germany. Along the way
we go into French history and get on the right road, not always via related song titles.
---
The Art of the Improvisers:
Martial Solal
This episode is devoted to the French
pianist and composer Martial Solal (1927).
He started playing the piano when he was
six years old and developed into one of Europe's masters of the instrument.
He also had lots of success as a composer of
film soundtracks. The programme features recordings of his trio from 1970 and recording
with a larger ensemble from 2005.
Broadcast: Saturday 4 July, 18:00 – 19:00 CET
---
Palace of Melancholy: Tour de France
A Palace of Melancholy with a French tinge. Charles Aznavour waxes lyrical
over the miracle that happens when a woman begins to sing, and music from vibraphone player Lionel Hampton who was immensely popular in France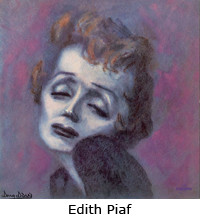 in
the fifties and made some très fabuleux recordings such as Je ne sais pas.
And then Blossom Dearie, the singer with the delicate voice, in her French period; the con-
temporary voice artist Sly Johnson who creates
a hypnotic sound universe with trumpeter Erik Truffaz ; Edith Piaf in duet with her youthful husband Théo Sarapo who, when she died
shortly afterwards was found to have left a
million in debt which led to him being evicted
from their house over Christmas - " The house doesn't sing any more", as he sung bitterly.
---
French Night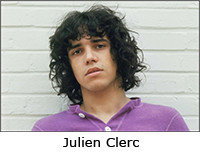 This night will be totally devoted to
French music, with a sideways glance
in the direction of the Tour de France.
We start with the compilation-cd Café Parisien, with 50 original songs. You'll hear artists such
as Yves Montand, Charles Trenet, Serge Gainsbourg, Edith Piaf, Charles Aznavour,
Gilbert Becaud and many more. That will be followed by The Best of Julien Clerc.
---
Madge-point: Le Tour de Musique
Madge-point is our classical music pro-
gramme on Sunday mornings. Episode
36 is titled Le Tour de Musique and is
full of contrasts. You can listen to music
from composers who all had a special relationship with cycling.
Songs by Ernest Chausson and compositions
by Maurice Ravel, Edward Elgar, Josef Strauss, Vincent D'Indy and Modeste Moussorgsky.
Broadcast: Sunday 5 July, 10:00 CET
---
L'Esprit Baroque: Prologue in the French baroque
L'Esprit Baroque, our programme with Baroque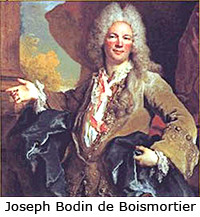 music, on Sunday 5th July is
of course concerned with French Baroque music.
The programme provides a short prologue
through the French Baroque with music from composers who were more of less contem-
poraries of Johann Sebastian Bach, such as
Joseph Bodin de Boismortier, Louis-Antoine Dornel,Michel Corrette and Louis-Gabriel Guillemain.
All these composers were influenced by Italian music (particularly Guillemain, who studied
violin in Italy) but continued to compose suites
in a French style.
Broadcast: Sunday 5 July, 16:00 – 17:00 CET
---
Contemporary music: Neige en été,
l'art de la conduite et vertige
This programme takes place high in the
trees and deep in the heart of the piano:
Canopée, music by the Norwegian-French
group Dans Les Arbres; Des Pas Sur La
Neige, a brand new work by the young
French musician Eve Risser and Fahrkunst
from pianist Christian Wallumrød.
Braodcast: Sunday 5 July, 17:00 – 18:00 CET
---
World: Le Tour de France - Musique
a bicyclette
The Tour de France started in 1903 and
was first organised by Henri Desgrange,
the editor of the magazine L'Auto. The
original idea came from one of his
colleagues, Georges Lefèvre, who was
also made the director of the first tour.
The Tour has since grown to be the most important, most demanding and most
prestigious cycle race of the year. A
programme full of music about bicycles.
Broadcast:;Sunday 5 Juliy 19:00 CET
---
Nuove Musiche: Royal lute music
Nuove Musiche on Monday 6 July presents music for the lute from two French composers who worked at the court of Versailles: Robert de Visée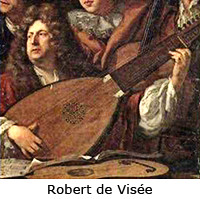 and the less well-known Germain Pinel.
These two composers worked for Louis XIV,
who inherited a great tradition of lute music
from his father Louis XIII and his grandfather Henry IV. Both composers developed new
forms of music for the lute. A recently issued
CD features two suites by Robert de Visée
and three by Pinel, two of which are world premieres that were previously not available
on CD. Miguel Yisrael (who studied in Paris
and in Basel with Hopkinson Smith) plays
them on an 11-course Baroque lute.
Broadcast: Monday 6 July, 18:00 – 19:00 CET
---
Documento: Musical tour of the French regions
Most French music from the Renaissance
and Baroque came from Paris but the Tour
de France travels through the whole country.
Documento on Monday 6 July will therefore also tour though the regions of France and you can hear music played on regional instruments such
as the tambourin provençal, the musette and the draailier. But just as the Tour, we will also end in Paris.
Broadcast: Monday 6 July, 19:00 – 20:00 CET
---
Krizz Krazz: Pêle Mêle
By now you probably realise that the Tour de France ia taking place and that
the Concertzender is not letting this pass by unnoticed. We are therefore presenting a programme with Jazz from France but not always jazz played
by French musiciians!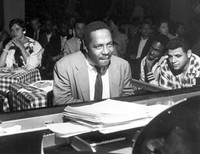 Pianist Bud Powell, for example, lived in Paris
from 1959 until 1964 (at least according to Wikipedia), although we also know that he
was there in 1957 because we saw him per-
form in the Théâtre Municipal in Fontainebleau.
In addition, he also performed his own
Parisienne thorofare in 1951, a piece that is
also known as Parisian thoroughfare.
Broadcast: Monday 6 July, 23:00 – 24:00 CET
---
Composer of the Month
In July, the composer of the month is Emmanuel Chabrier (1841-1894)
Broadcast: Tuesday 7 July, 18:00 – 19:00 CET
---
The Previous Century
Compositions by Henri Dutilleux and Francis Poulenc. This music is unquestionably French.
Multi-colored, spontaneous harmonies, loose motives that come and go like a summer breeze.
Broadcast: Tuesday 7 July, 20:00 – 21:00 CET
---
Classic Jazz
Our series Classic Jazz features a programme with historical recordings of jazz in France.
The earliest French jazz recordings were made
in Paris in the twenties and thirties by both
French musicians and bands from outside the country.
Broadcast: Tuesday 7 July, 21:00 CET
---
Next newsletter
The next newsletter from the Concertzender will appear in August.
In the meantime, go to » our website for the latest news.
---
Help us to continue broadcasting
Are you a supporter of the Concertzender but not yet a sponsor?
» register as a sponsor or
» make a donation.
Dependant on the amount of the donation you will receive:
a guided tour of the studio and a chance to meet the programme makers
a CD from the Concertzender featuring Young Dutch Performers
2 tickets for our annual concert and presentation
If you are already a sponsor, perhaps you have friends or colleagues who would also be interested in supporting the Concertzender.
» register your friend for our newsletter and inform him or her of the possibilities to sponsor the Concertzender.