Dear reader,
For many people December is a busy month, with the holidays in view, but it's also a cosy month. Outside it's getting dark, but inside it's comfy, with the radio – tuned to the Concertzender – on.
Our newsletter is filled to the brim. We discuss world music from  Zimbabwe, featured in the program 'Metamorfosen', with music for the thumb piano. Program maker Marcel van Dijk will tell you all about it. The CD of the month is closely related to this, for it is an album by Mookoma, also from Zimbabwe.
In this newsletter we also focus on our first livestream broadcast.  A concert by singer-songwriter Alina Frazao can be heard live through our website.
The program 'Nuove Musiche' will feature a Christmas album by the Austrian ensemble Quadriga Consort.
And of course there are our regular features. In 'Introducing…' program maker Marylou Busch tells about the 100th edition of 'Pluto',  and her love of music. Vredenburg offers a discount on tickets to a concert by the famous Academy of St. Martin in the Fields. And the prize question has a complete boxed CD set as its prize.
We wish you musical holidays, a swinging New Year's Eve and happy reading with this final newsletter for 2012.
De Concertzender
---
World music in 'Metamorfosen'
Marcel van Dijk compiles the world music program 'Metamorfosen'. Friday 21 December's edition will focus on the thumb piano. The episode is called: 'The mbira dza vadzimu: the voice of the ancestors' and airs between 17.00 and 18.00 CET.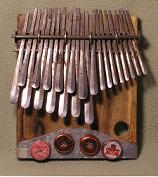 Marcel van Dijk is fascinated by the African thumb piano (in picture: a 'mbira dza vadzimu'). "This interest started when I studied ethnomusicology in Amsterdam in the early 1980s. Thumb pianos – officially called lamellophones – are only seen in Sub-Saharan Africa.

It is really no more than a piece of wood or a box on which a number of elongated strips have been mounted. The instrument is played with the thumbs, and sometimes with the index fingers as well. What is remarkable is that in most thumb pianos the strips do not rise in pitch from left to right, like the keys of a Western piano, but the lowest tones are in the middle, and the keys get higher to both left and right."

Faster and easier

"My theory is that this structure allows the player to play complex rhythmic and harmonic patterns much faster and easier.  If the instrument were tuned from low to high the player would have to make more thumb movements. The bass tones in the middle allow for more interchange between the thumbs, it is less tiring and the performer can play much faster. The music is very sophisticated, especially when the player uses the instrument to accompany his own singing."

Variety
The thumb piano comes in a great variety of shapes, differing per town or region. It ranges from the 'agidigbo' from Nigeria, with only 5 strips, to the 'mbira va ndau' from Zimbabwe which boasts 34 strips - in various layers.


Van Dijk: "The music of the thumb piano can be considered classical, since form and structure are fixed. The instrument also plays a key role in nightly rituals, in which the spirits of ancestors are called forth."
---
CD of the Month: 'Rising Tide' by Mokoomba
Mokoomba is the best new band from Zimbabwe and consists of 6 young musicians. The CD 'Rising Tide' doesn't feature typical African mbiras, marimbas or choirs. It does, however, feature a melting pot of various styles from all over the world.
The members of Mokoomba (in picture) grew up with the Tonga culture. This shows from the particular rhythms and melodies on the CD. But the 12 songs contain much more. There are African influences like Congolese grooves, but also:
funky rap
quasi reggae
Latin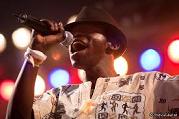 The first track, 'Njoka', opens with warm Congolese guitar riffs, tight salsa percussion and horns,  punctuating the melody in all of the right spots.  And the harmonious backing vocals support the raw voice of Mathias Muzaza (in picture).

What makes Mokoomba's music so special is the diversity of sounds and rhythms – and the tight performance by the musicians.

Scores of guest musicians
For this CD Mokoomba is extended with 13 guest musicians playing a plethora of instruments: from brass and keyboards to cello and kora. The band effortlessly switches between Zimbabwan pop, reggae, Congolese soukous, salsa and even the odd disco beat.

In August Mokoomba was featured in the program 'Mariama'. This program airs every third Saturday of the month from 23.00 to 00.00 CET. From 1 January it changes its time slot to every third Friday of the month from 22.00 to 23.00 CET.

» listen to our Mokoomba broadcast of 11 August
---
Introducing…
Marylou Busch – program maker 'Pluto'
She is curious – and she is always looking for new and happening music. Marylou has been making radio for 48 years, the past 4 years for the Concertzender. For our station she creates the program 'Pluto'.
Marylou enthusiastically says: "Pluto is music from another planet. I'm not bound to any format or style of music and that allows me every freedom in programming. It may be alternative rock music, unusual folk, jazz, anything. The only criterion is that it touches me and will hopefully surprise the listeners."

"On 24 November the 100th edition aired, live.  It was a kind of Greatest Hits, compiled from all previous episodes, plus a live performance by singer-guitarist Olaf Caarls and poetess Kira Wuck. You can listen to it on Radio on Demand."
 
Mother's milk
"Music came with my mother's milk. My father was solo cellist with the Promenade Orchestra, and as a child I was taken along to concerts. I was allowed to sit on stage among the musicians, and this made a great impression. I'm into dancing and acting, but my mother wouldn't hear of me going to acting school. But it all turned out for the best. I participated in the radio play 'Piet Ponskaart' for VPRO radio."
Actress after all
"I was a producer for KRO radio for many years. I had very little affinity with the programming and applied for a job with the (progressive) VPRO broadcasting company. I soon ended up in a program with (avant-garde artist) Wim Schippers. He wrote texts for me in my role of Ineke Vrucht, and I thus became an actress after all.
Not only do I like to act, but I also like to sing. I started out at a young age: at the age of five I was allowed to sing 'Little Red Riding Hood' in front of a microphone for the AVRO children's choir, led by Herman Broekhuizen. In my early twenties I sang with a band. We mainly performed covers I liked. In addition I also liked to sing close harmony."

Radio dinosaur
"You could call me a radio dinosaur, for I have been making radio for 48 years. I started out with KRO radio in 1964. My father had been working in broadcasting as a cellist, and encouraged me to seek a job there. As a good Catholic girl I applied with the Roman Catholic KRO broadcasting company. Through Han Reiziger I joined the VPRO in 1971 and stayed for 33 years. In 2002 I started programming  live music for the Humanist Broadcasting Company, and I compiled
music programs for NPS Radio 6. A real radio animal.
In late 2008 I made the special 'Ballads at the end of time' for the Concertzender, music for me to die peacefully with. A great program to make! Looking back on all those radio years I've come to the conclusion that I always had the freedom to do what I liked. I'm allergic to formats, ratings and forceful radio managers. The Concertzender allows me free rein. Creative freedom is a plus."

New developments
"Because I have been in radio for so long record labels send me a great deal of new material. By means of newsletters, record labels and other contacts  I gather information from at home and abroad about new releases. I listen to them on the internet and make a selection for my program. It's great to do, for it keeps you alert, and you're in the know about all new musical developments. I couldn't live without music and there's always a song in my mind.  It's like water: there's no life without water; and the same goes for music - for me, at least."
Desert island
We ask Marylou what kind of music she would like to take to the desert island. "In any case some music by The Legendary Pink Dots. It's an English band which asked me to do backing vocals in 1984. And of course the moving 'In de Noordzee', sung by the boy sopranos of my two sons, six and eight years old at the time. And finally the Cello Concerto by Camille Saint-Saëns. My father always became very emotional when he played it, and he became one with his cello. It's etched in my memory."
» listen to the 100th episode of Pluto, live with guests in the studio
---
Would you like to be in 'Introducing…'?
The feature 'Introducing…' always focuses on one of our enthusiastic volunteers. They make the Concertzender the wonderful station it is, and we like to introduce you to the people who make all these great programs. But we also like meet you, our listeners.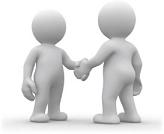 Dou you have particular preferences in music? Or do you let yourself be surprised by new genres? Do you listen to the Concertzender all day long, or only when you're on the road? Are you an active music enthusiast or do you prefer to listen to others?

Please tell us, and your fellow readers about it. In this way we will get great personal stories about what the Concertzender, or music in general, means to you.

Would you like to be featured in our new series? Please contact our editor  » Hieke van Hoogdalem.

We look forward to making your acquaintance!
---
Early music with a traditional touch in 'Nuove Musiche'
Irene Stolp, program maker and editor of the early music section, will devote attention to the Quadriga Consort's Christmas album  in 'Nuove Musiche' on Monday 17 December. The program airs between 18.00 and 19.00 CET.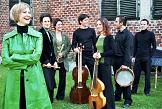 The Austrian Quadriga Consort (in picture) focuses regularly on traditional music from Scotland, Ireland and England, just like many other early music ensembles.

The consort recently released the Christmas album 'On a Cold Winter's Day' on the German Carpe Diem Records. It features 'ancient' Christmas music and carols from the British isles.

The album also includes 'Wassail carols' . These are Christmas songs,  sung according to an old English custom in December and January, when people went from door to door with a spicy drink. Furthermore there are old English dances and winter songs, as well as religious Irish Christmas songs, sung in Gaelic.
---
Vredenburg offers a discount on concert tickets
for The Academy of St. Martin in the Fields
Vredenburg, one of our partners, offers a discount on concert tickets every month. This offer is only open to readers of the Concertzender newsletter. This month's offer concerns a concert by the Academy of St Martin in the Fields on Thursday 13 December, featuring violinist Vilde Frang.
The Academy of St Martin in the Fields will perform a program with the music of Mendelssohn, under the baton of Sir Neville Marriner. One of the compositions on the roster will be Mendelssohn's Violin Concerto, with  Vilde Frang (in picture) as the soloist.
Mendelssohn's Fourth Symphony, the 'Italian', is also on the program. The work was given its name for Mendelssohn's ramblings in classical Italy.
Concert information
Academy of St Martin in the Fields conducted by Sir Neville Marriner
Vilde Frang, violin
Mendelssohn program, including:

Overture 'Die Hebriden'
Violin Concerto
Fourth Symphony, the 'Italian'
Offer
Thursday 13 December
20.15 hrs,  introduction at 19.30 hrs
Vredenburg Leidsche Rijn
You pay € 35,- instead of € 41,50
The offer is open through 12 December; a maximum of 4 tickets per order.
There are 50 tickets available.
» read more about the concert on the Vredenburg site
» order your reduced tickets on Vredenburg.nl and use the offer code 1212.
Order soon, while stocks last!
---
Listen to Alina Frazao live through Concertzender.nl
On Saturday 8 December the Angolan singer-songwriter Alina Frazao will give a concert in Vredenburg at 20.00 hrs. You can listen to this concert live by means of the livestream on our website.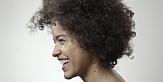 Frazao mixes her African roots with influences from bossa nova and jazz in a combination of original songs and repertoire from Angola, Brazil and Cabo Verde.

A life of travel and many musical encounters took her to Lisbon, Barcelona, Madrid and Santiago de Compostella. All of these experiences come together in her debut album 'Clave Bantu', which she recorded last year with the Cuban bassist José Manuel Diaz and the Galician percussionist Carlos Freire.

Frazao calls the CD "an arrival, but also a passport to travel on."  The Spain-based Angolan has been composing since the age of 15, but it wasn't until she started performing in Madrid bars that she started shaping her personal style.

Her final breakthrough came for Frazao at the 2010 festival Cantos na Maré, for Portuguese speaking cultures, in Galicia.

Listen live through Concertzender.nl
The livestream can be heard on our website. Before the start of the concert the theme channel 'Concertzender Live' becomes active and will top the list of theme channels (on the right hand side of the homepage). Click on the theme channel and you will start a direct connection to Vredenburg Leeuwenbergh.

Happy listening!
---
Prize question on Sergey Rachmaninov
This month there's a 5 CD box to be won if you know the answer to this question.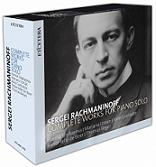 The question is: 'What is the connection between Gustav Mahler and Sergey Rachmaninov's piano concertos?
What is the prize?
If you know the right answer, you have a chance to win the Sergey Rachmaninov 5 CD box: 'Complete Works for Piano Solo', released by  Etcetera (KTC 1450).
How to win:
We will raffle off the prize among the entrants with the correct answer. We will publish the result 14 days after the publication of this newsletter:
in an e-mail to the winner
in a news item on » our website
in the next newsletter in the prize question column
This section is made possible by various record labels. They offer us their CDs, DVDs and concert tickets.
---
Next CZ newsletter
The next Concertzender newsletter will be published in January.

Keep an eye on » our website for the latest news.
---
Help us to keep broadcasting
Are you a fan of the Concertzender but not yet a donor?


» sign up as a donor or » make a contribution.
Depending on the amount you donate you will receive:
a tour of the studio and the office
a CD made by the Concertzender with Young Dutch Performers
2 tickets for the annual special concert with a lecture
Are you already contributing, but do you know people who aren't supporting us yet?
» sign them up for our newsletter and inform them of the various ways to donate.