Dear reader,
This month the the early music department presents you with a special CD in our section 'CD of the Month'. This album will be featured in its entirety in the program 'Nuove Musiche'.
In this news letter you get to meet Geeske Coebergh, coordinator of the Vredenburg recordings.
Talking about Vredenburg: as we promised before last month we have another special discount offer for all of our cherished readers. Be quick, because the supply is limited. 
Of course we have the prize question and finally we have a vacancy: this news letter is looking for an editor.
We wish you happy reading.
De Concertzender
---
Concertzender CD of the Month: 'If Grief Could Wait'
'If Grief Could Wait' is a CD that defies simple categorization. The album contains music by Henry Purcell, but also songs by Leonard Cohen and Nick Drake. The musicians use both ancient and world music instruments, and there are contributions by a jazz singer. We finally did opt to file it in the early music section.
'If Grief Could Wait' is a collaboration between baroque harpist Giovanna Pessi and the jazz and folk singer Susanna Wallumrød. They met in the ECM studio where Pessi was recording the album 'Diminuito' with Rolf Lislevand. At that moment Wallumrød was present with her father, the leader of the Christian Wallumrød Ensemble, with which Giovanna Pessi also worked.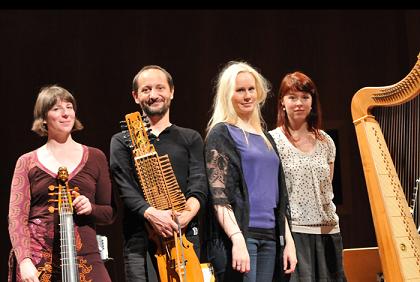 From left to right: gambist Jane Achtman, nyckelharpa player Marco Ambrosini, singer Susanna Wallumrød and harpist Giovanna Pessi. (Photographer: Daniel Vass.)
This new project also features two other instrumentalists: Marco Ambrosini on nyckelharpa (a Swedish instrument related to the hurdy-gurdy, mainly used in folk music) and  Jane Achtman on viola da gamba.
For this project Pessi arranged songs by Henry Purcell, like:
'O Solitude'
'Music for a While'
'The Plaint'
'If Grief Has Any Pow'r to Kill'
an instrumental version of 'A New Ground'
These songs are interspersed with tunes by the singer-songwriters Leonard Cohen ('Who by Fire' and 'You Know Who I Am') and Nick Drake ('Which Will'). It also features songs by Susanna Wallumrød herself ('The Forester' and 'Hangout').

Honest and idiosyncratic
'If Grief Could Wait' is a project that neither clings to the ideals of the authentic early music practice nor pretends to be a crossover CD.  Pessi and Wallumrød simply present music they love. They do so in an honest and idiosyncratic manner, with respect for both Purcell and Cohen.

They take great liberties and pay special attention to the lyrics. Marco Ambrosini  decorates the melody on his nyckelharpa as only he can. Susanna's pure voice and Giovanna's subtle and evocative arrangements bring the early music and pop repertoire closer together than ever before. According to Pessi the Cohen and Drake songs are in some sense early music, too.

The CD is featured in its entirety on Monday 8 October on 'Nuove Musiche' between 18.00 and 19.00 CET

» see the program of the broadcast of 'If Grief Could Wait' in Nuove Musiche
---
Introducing…
Geeske Coebergh – coordinator Vredenburg recordings
"Vredenburg is one of the Concertzender's sponsors. In exchange for this we record 40 concerts every year, and I'm in charge of recording them. We have just picked the for the 2012-2013 season, in consultation with Vredenburg. I also organize the technicians. I work at the office for half a day to copy the recordings and design a nice sleeve both for Vredenburg and for the performing musicians. In addition to this there's also a great deal of conferring with colleagues. The logistics I do at home in between othe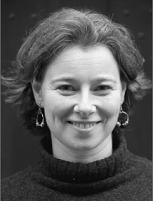 r activities."

"We want to record a great variety of concerts: classical, early music, jazz, contemporary and world music. It is hard to choose, for all of the concerts are of great quality. Most of the concerts at Vredenburg Leidsche Rijn have been programmed in collaboration with other broadcasting companies, so they are already being broadcast.

There are also concerts on this stage by artists who have a recording contract. So most of the concerts we record are at Vredenburg Leeuwenbergh. World music isn't featured often in the Vredenburg program, so we record all of the concerts in this genre, and make a choice from the other genres."

Live stream
"We eventually want to broadcast one concert a month by way of live stream within the regular Concertzender program, but at present that is somewhat of a technical challenge. We will, however, experiment with it in the course of the year. So check our site and this news letter.  For the next season we are planning one live stream per month, accessible through  the website. The concert will be framed by an interviewer in conversation with the performing musicians. We are building an expertise in how we should approach this."

Other music
"Kees van de Wiel, recording technician and recording coordinator at the Concertzender, asked me to become a volunteer. I've known  Kees since 2007, when we met at November Music, an international festival for contemporary music. He was recording Daan Manneke's Trajectoire, performed by the Helios Ensemble. I was working as a production leader and the collaboration was very pleasant. From that moment on we regularly met at contemporary music events.

When the Concertzender was looking for someone to coordinate the Vredenburg recordings last year, he thought of me, because I live in Utrecht, very close to Vredenburg Leeuwenbergh. I started in November 2011."

Geeske doesn't regret her decision: "I get to hear all kinds of music I would normally never listen to, such as experimental pop music. To my surprise there are wonderful bands in the program!"

Production leader
Geeske's volunteer work resembles her paid job. She is a self-employed production leader with the  Residentie Bach Ensemble, Ensemble 306, November Music, Connecting Arts and other organizations. She is also the assistant to the general manager of conductor Ton Koopman's Amsterdam Baroque Orchestra & Choir. "It's a great deal of logistics: assembling orchestras, signing soloists, gathering scores, maintaining contact with the venues, planning schemes, organizing volunteers , plus whatever else it takes."

"My background is in theater studies. After my graduation I started doing production work and PR in the theater world. Since 2005 my focus has shifted increasingly to music. Bach and contemporary composition are somewhat of a leitmotiv in this."

Viola, precious metals and nature
"For a number of years I have been playing the viola, and since last year I have been a member of Valse Romantique, an Amsterdam beginners' orchestra. The distance from Utrecht is no problem, for it is one of the few orchestras for adults with a beginne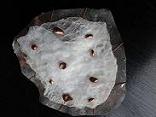 r's level.
I also love nature, I like to walk and I am a keen gardener. I even used to have an allotment.  And for a number of years I have been working with precious metals, as part of a collective which meets one night per week. It is not because I was fond of wearing jewelry and wanted to make them myself, but I like to have the technique present me with ideas. It then turns out I want to make something really complicated. The teacher we invite once a month is very w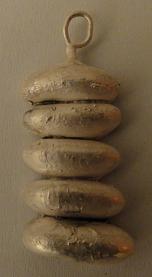 elcome in helping me with this. I sometimes make jewelry to measure. Last year our precious metal collective took part in a six weeks' exhibition at the Winkel van Sinkel, a large bar in Utrecht's city center of, as part of the city's 'cultural Sunday'.
The above photo shows a brooch I made. It is made of hammered silver, melted plastic and copper. I wanted to combine precious and non-precious metals.
The picture on the right shows a pendant, made from beans from my kitchen garden, pressed into silicon paste.  When it dried I took out the beans and poured wax into it. I then had the wax galvanized. Eventually I melted away the wax. It is really too brittle to use as a pendant. I've had to solder it twice already."
Full of ideas
Geeske is full of ideas. She sings in a wedding choir and now wants to start a mourning choir. She is sometimes asked to perform at funerals, but it is difficult to get people together at such short notice. "The idea is to start a double quartet and build a repertoire. Whenever there is a funeral we only need to come together to refresh the music."
| | | |
| --- | --- | --- |
| Silver-plated and galvanized Ginkgo leaf. The back was not treated, the leaf is burnt away on that side. The result: the silver-plated version | Galvanized ring. | Necklace; slice of geode with agate and rock-crystal, set in copper. |
---
Prize question about Alphons Diepenbrock
There's a CD box to be won if you know the answer to this month's question.
First of all the result of last month's competition. The question was: 'Who is the composer portrayed in the picture?'  The answer is: Simeon ten Holt. The winner is F. de Winter from Brielle. Congratulations! The DVD about Ten Holt and the score of one of his works are on their way to you.
New prize question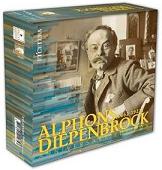 The question is: 'What is the title of the book about Diepenbrock and Vermeulen and the affair Vermeulen had with Diepenbrock's wife?'
What is the prize?
When you send us the correct answer you may win a boxed set of Alphons Diepenbrock's music on the Etcetera label.
How to win:
We will raffle off the prize among the entrants with the correct answer. We will publish the result 14 days after the publication of this newsletter:
in an e-mail to the winner
in a news item on » our website
in the next newsletter in the prize question column
This section is made possible by various record labels. They offer us their CDs, DVDs and concert tickets.
---
Special offer: Vredenburg gives a discount on concert tickets
On Sunday 4 November the Tchaikovsky Symphony Orchestra of Moscow, conducted by Vladimir Fedoseyev, and pianist Anna Vinnitskaya will give a concert at Vredenburg.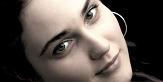 The Tchaikovsky Symphony Orchestra of Moscow used to be called the USSR State Radio and Television Symphony Orchestra. The orchestra, with its somewhat pompous name, was one of the best orchestras in the Soviet Union. Great conductors from the Russian school like Gennady Rozhdestvensky and Vladimir Fedoseyev would vouch for this quality.
The orchestra has now been renamed after Pyotr Illich Tchaikovsky, and one may assume that Tchaikovsky's music is in their blood.  A Russian performance of a Sergey Rachmaninov piano concerto is also something to look forward to, especially if pianist Anna Vinnitskaya (in picture) is the soloist. In 2007 she won the  prestigious Queen Elisabeth Competition in Brussels. Her Rachmaninov recordings have received the highest praise.
Concert program
Rachmaninov: Piano Concerto nr. 2
Tchaikovsky: Manfred Symphony
Offer
Sunday 4 November
15.00 hrs.
Vredenburg Leidsche Rijn
You pay € 32,- instead of € 37,-
The offer is valid from 5 through 12 October; a maximum of 4 tickets per order. There are 50 tickets available.
The price includes:
A drink during the interval
Free parking and free public transport (check  » www.vredenburg.nl for the public transport conditions)
» read more about the concert on the Vredenburg site
» order your tickets on Vredenburg.nl and use the offer code 1104.
Order soon, while stocks last!
---
Vacancy editor news letter
Isabelle Oostendorp has been an editor of this news letter for almost a year, helping out the editor in chief a great deal. We like to thank her for her contributions! Unfortunately she will leave the Concertzender after this edition. So we are looking for a new editor.

If you know anyone with a good pen, who is willing to work as a volunteer for four hours per month for the Concertzender, please let us know.

For more information, send an email to » editor in chief Hieke van Hoogdalem.
---

Next CZ newsletter
The next Concertzender newsletter will be published in November.
Keep an eye on » our website for the latest news.
---
Help us to keep broadcasting
Are you a fan of the Concertzender but not yet a donor?
» sign up as a donor or » make a contribution.


Depending on the amount you donate you will receive:
a tour of the studio and the office
a CD made by the Concertzender with Young Dutch Performers
2 tickets for the annual special concert with a lecture
Are you already contributing, but do you know people who aren't supporting us yet?
» sign them up for our newsletter and inform them of the various ways to donate.