Dear reader,
This is the last newsletter before the summer holiday. In July and August there are no editions, but in September our E-zine will appear on your digital doormat again.

The Concertzender is interested in your opinions, wishes and preferences regarding the programs we broadcast. For this purpose we have compiled a listeners' questionnaire. You will read more about it in this newsletter. We hope you will fill in the questionnaire, so we can improve our programming even more.

The newsletter will also focus on the new program 'Meester-Gezel' ('Master – Pupil') and the concert registration of the Summer Darkness Festival.

In 'Introducing…' you get to meet Louis Thörig, presenter for the Concertzender.

This month's  'Prize question' offers you the opportunity to win a CD by Amsterdam Baroque Orchestra & Choir conducted by Ton Koopman. Read on how you may obtain it.

And finally programmer Mariëtte Groot talks about the program 'Pakrammel' and its connection to the Rotterdam organization WORM.

We wish you happy reading. And of course a great summer!

De Concertzender
---
New program: Meester-Gezel
Friday 8 June sees the start of a new radio program, 'Meester-Gezel' ('Master –Pupil'; 19.00 - 20.00 CET), focusing on the relationship between a master and his pupils.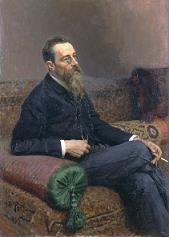 The first episode concerns Nikolai Rimsky-Korsakov (in picture), who was not only a celebrated composer, but also an excellent teacher.  You will hear music by Rimsky-Korsakov himself, but also works by his students Alexander Glazunov and Igor Stravinsky. The following episodes will introduce Darius Milhaud, Maurice Duruflé and Franz Liszt.
The programs have been made by our new programmer Lineke Lever. She studied piano with David Kuyken and is active as a pianist in various chamber music ensembles. She is a member of the Arte Duo, with saxophonist Aubrey Snell. In 2011 they released their first CD, 'One 2 Ten'. Lineke also studied Dutch Language and Culture at Utrecht University.
Broadcasting times
The episodes are broadcast on the following Fridays from 19.00-20.00 CET:
8 June
15 June
22 June
29 June
6 July
Repeats
The repeats of 'Meester-Gezel' can be heard on Thursday (15.00-16.00 CET):
14 June
21 June
28 June
5 July
12 July
They are also repeated on Tuesday 11.00- 12.00 CET:
19 June
26 June
3 July
10 July
17 July
» Read more about the first episode of 'Meester-Gezel' in our program guide
---
X-Rated will get its own stage at the Summer Darkness Festival
The Concertzender has a rich history in recording and broadcasting contemporary experimental music.  The annual Summer Darkness Festival in Utrecht (27-29 July) presents underground genres like neo-folk, dark-ambient, electro, neo-classical, tribal and pagan/balfolk as well as new-wave, EBM, industrial, synthi-pop and witch-house.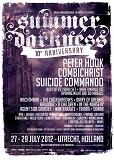 The Concertzender will record a number of concerts at the 10th edition of Summer Darkness. Bob Rusche, X-Rated's presenter, will have his own 'X-Rated Stage' and will do a live broadcast. In the course of 2012 'Concertzender X-Rated Live' will feature our registrations of the Summer Darkness concerts. Check our website for the schedule!
Interdisciplinary festival
'Summer Darkness' started in 2003 as a music festival for dark-underground. Over the past ten years it has developed into an interdisciplinary dark-underground lifestyle festival. In its own inimitable way Summer Darkness manages to draw a wide Dutch and international audience, which is always fascinated by its acts.
Anniversary
For this anniversary edition Summer Darkness contracted a great many artists. The headliners are:
Combichrist
Suicide Commando
Peter Hook, co-founder of Joy Division
Specially for this edition Suicide Commando will perform a 'best of 25 years set' on Friday, and a 'rare vintage set' on Sunday. At his exclusive Dutch show Peter Hook will give an integral performance of 'Closer', Joy Division's darkest album.
Special article
There will be an extensive article on the Summer Darkness Festival soon. Check our homepage for it. News about the schedule of the 'X-Rated Stage' can be found on the festival's site.
» Check the Summer Darkness website for more information
---
Listeners' questionnaire – win two concert tickets for Vredenburg!
The Concertzender is continually improving its variety in programs and its reception scope.  We value your input as a listener very much.  Therefore the Concertzender would like to have your opinions, wishes and preferences about music.
We also would like to get to know you better: Who are our listeners? How and where do you listen to your favorite music? You can find the questionnaire on our homepage, and we hope we'll be able to use some of the suggestions you come up with.
Even if you are not a regular listener to the Concertzender please fill in the questionnaire and tell us your wishes. Among the respondents we will raffle off tickets for the Tchaikovsky Symphony Orchestra of Moscow conducted by Vladimir Fedoseyev. The concert will take place on 4 November at the Vredenburg Leidsche Rijn in Utrecht and will commence at 15.00 hrs.
» Read more about the concert you can win tickets to
» Fill in the listeners' questionnaire on our homepage
---
Prize question - win a Buxtehude CD by the Amsterdam Baroque Orchestra & Choir conducted by Ton Koopman
This month's prize question is: which condition did Dieterich Buxtehude have to meet to become the organist at the Lübeck Marienkirche, and whom did he succeed in this office?
What is the prize?
the CD by the Amsterdam Baroque Orchestra & Choir conducted by Ton Koopman
including 'Vocal Works part 6' by Dieterich Buxtehude with Membra Jesu Nostri, BuxWV 75
this is a release by Challenge Classics CC 72255
How to win:
We will raffle off the prize among the entrants with the correct answer. We will publish the result 14 days after the publication of this newsletter:
in an e-mail to the winner
in a news item on » our website
in the next newsletter in the prize question column
Previous prize question
The May question was: "The CD 'Dreams of Nature' includes Delius's work 'Paa Vidderne'. It was based on a symbolist poem. The question is: who wrote this poem?"
The answer is 'Henrik Ibsen'. The winner is G. Stam from Spijkenisse.

This section is made possible by various record labels. They offer us their CDs, DVDs and concert tickets.
---
Introducing…
Louis Thörig – presenter at the Concertzender
"I always listen to the Concertzender through my computer, while writing book reviews. Then I heard the Concertzender was looking for a presenter, and applied for the job. And successfully so!"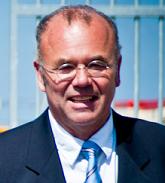 "It all started when I did a voice test in late 2011. In January 2012 I did a workshop and presented three programs supervised by experienced colleagues, varying from classical music to jazz. Since April of this year I have been presenting programs by myself.

I did have some earlier media experience, and liked it a lot. I took a media training course by journalist Jan Tromp and gained some experience in radio and TV as an expert in vitamins, when I founded the Vitamine Informatiebureau.
During my ten year medical-scientific career at the department of infection diseases at the Leiden LUMC and the inter-university ophthalmic institute at the Amsterdam AMC, I have been active as a freelance science journalist for various Dutch quality newspapers."

Pharmaco-chemistry
"I studied pharmaco-chemistry at the Amsterdam Free University, and took my PhD at Leiden University, and my MBA at the Business School Nederland.

After a varied career in business (until August 2011) I worked as global communications manager at IOI-Loders Croklaan in Wormerveer. It is a multinational that produces and sells derivatives of vegetable oils for the food industry.

I didn't study communication at a university or college, but learnt my communication skills at Hill & Knowlton Nederland, one of the best international agencies for strategic internal and external communication.
In 2005 Boom Onderwijs published my book 'Operationele Communicatie'. It is a textbook for students of communication at college level, and can be obtained through www.managementboek.nl.

            Right now I'm very interested in the strategic use of social media."

Retirement
"I started working less, and in June I will be fully retired. I hope I can still work part-time. Now that I don't have a regular work scheme any more, my work at the Concertzender makes a nice change from writing book reviews for www.managementboek.nl and my work as a part-time teacher. I now teach at the EuroCollege Hogeschool in Rotterdam, where my subjects are communication, management & organization and business ethics. I am also an external examiner for the Business School Nederland.
Through my work at the Concertzender I'm able to bring my musical knowledge to a higher level."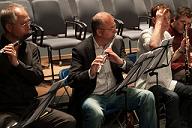 Flute
"Now and again I work as a volunteer, manning the Friends' stand for the Combattimento Consort Amsterdam to sell CDs to concert goers.

I am married with two children: a daughter and a son. I am also an amateur musician; I play the flute and piccolo in the Westerkamerorkest Amsterdam. I am also the chairman of this chamber orchestra. I go to the gym regularly to stay fit."
---
Want a 'pakrammel' (beating)?
"That is the question with which I started my period as program maker at the Concertzender", says Mariëtte Groot, who resigned as program maker on 1 April.  "I guess it was in 1997, when new music editor Bart Vonk visited us at Dodorama, an experimental music venue in Rotterdam. He asked us if we were interested in making programs for the new music department of the Concertzender."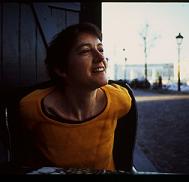 At the time there was no good name for the program. But at a meeting in Amsterdam Mariëtte's colleague Kees van Huuksloot rattled a matchbox and said: "What is this? A beating!" and the program got its name.
"Dodorama became WORM in 1999", Mariëtte continues the story. "WORM became a cultural institution, combining the functions of a stage, a music studio and a media lab.  We also continued to make programs for the Concertzender. Bart Vonk, the Concertzender's editor, was succeeded by Kees van de Wiel. And later Hessel Veldman took over from him. All this time WORM kept making programs for the Concertzender: every month an edition of my 'Pakrammel' and also a Radio WORM compilation by Henk Bakker."
WORM
"WORM did have a great deal of influence on the program's character. And I think of all Concertzender programs 'Pakrammel' is the format that best suits us. What do we have in common? A certain sense for eccentricity, looking for edginess in the inexhaustible source that is called music. And if you're looking for the edge, you will soon get into the world of improv, 'pop & crackle music', idiosyncratic and/or noisy bands, abstract compositions with a great deal of silence or acoustic mayhem.
We never had a problem finding enough material: I could always delve into my own shop, the WORM-shop, where the cream of the crop of the avant-garde can be found. Radio WORM was compiled from material we received from artists performing at our stage."
New program making duo for Pakrammel
"Now, after some 15 years of 'Pakrammel', I hand over my hour's worth of music to a new program making duo: Robert Kroos and Dirk Jan Hanegraaff. They will present many fascinating soundscapes, all in the good old Pakrammel tradition! Radio WORM will continue to air, on the fourth Thursday of every month."
» listen to the very first episode of 'Pakrammel' compiled by Robert Kroos and Dirk Jan Hanegraaff
» listen to Radio WORM
---

Next CZ newsletter
The next Concertzender newsletter will be published in September.
Keep an eye on » our website for the latest news.
---
Help us to keep broadcasting
Are you a fan of the Concertzender but not yet a donor?


» sign up as a donor or » make a contribution.
Depending on the amount you donate you will receive:
a tour of the studio and the office
a CD made by the Concertzender with Young Dutch Performers
2 tickets for the annual special concert with a lecture
Are you already contributing, but do you know people who aren't supporting us yet?
» sign them up for our newsletter and inform them of the various ways to donate.